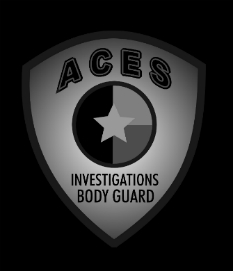 Houston TX Private Investigator
ACES Private Investigations and Executive Protection of Houston is a full service private investigation company that originated in San Antonio and has offices located in Dallas, Austin, Corpus Christi, RGV and in Houston Texas. ACES Private Investigations of Houston offers consults nationwide to assist in your security needs. ACES is a professional private investigation firm and executive service company that handles each case with professionalism and confidentiality.
ACES has specially trained male and female investigators that have over 20 years of experience in city, state, and/or military law enforcement. We provide services 24 hours a day, 7 days a week. These services include personal and corporate security, surveillance, infidelity cases, background checks and other services. We provide you with access to live investigators 24 hours a day. An assigned Houston TX Private Investigator will consult with you at a preferred location so we can discuss your case and the services that best suit your personal or business needs.
Hiring A Houston TX Private Investigator
Once you hire ACES Private Investigations of Houston, you are not just a client instead you become part of our family. We offer discreet private investigation services and will also maintain professionalism and confidentiality that our clients expect. We also provide our clients with a direct line to our private investigators so they are provided with real time information pertaining to their case, day or night, 24 hours a day, 7 days a week.
Our ACES Private Investigator in Houston staff provide topnotch security and surveillance services that will give you the information you need. We have handled several thousand cases throughout the state of Texas for more than 10 years. While other investigation agencies claim to be affordable and reliable, ACES has a proven track record and is trusted by thousands of Texans. Once we assign a lead Houston TX Private Investigator, your case will be handled with the utmost care and confidentiality. Please contact us today for a free consultation and let us help you with your case.