ACES Houston Private Investigations
Our Houston Private Investigations Office
ACES Private Investigations and Executive Protection is a full-service Houston, Texas private investigator company that originated in San Antonio.
We have a team of private investigators on staff who are the best in the business, many having combined experience in law enforcement and the United States military.
Top Houston, TX Private Investigations
Our Texas fully licensed private investigators work in offices throughout the state, in cities that include Austin, Dallas, Rio Grande Valley, Corpus Christi and, of course, in Houston.
There are many private investigation firms in Texas, but there's only one that features the most experienced private investigators, and that's ACES.
We've conducted thousands of investigations over the years and our professional team of former law enforcement and surveillance experts is the most experienced in the Houston area.
Our ACES Houston staff offers private investigations and Texas private investigators to our clients.
Contact ACES today for a free consultation at our location or yours. Our Houston private investigator staff will be happy to answer all of your questions. We also offer free quotes.
For investigations just outside Houston, Texas, we also have a dedicated private investigator Katy TX team.
Licenced and Bonded Private Investigations Team
We are a professional Houston, Texas private detective firm, with a valid license, and an executive service investigation company that treats each client with confidentiality and professionalism.
You'll know you're hiring the best private investigators in Houston, TX, because we have decades of experience in southern Texas and a long history of satisfied clients throughout the region.
Our Houston Private Investigations Services:
With a broad range of services, our Houston private investigations branch provides a number of services. Some of the more popular include:

Missing Person Investigations

Criminal Defense Investigative Services

Child Custody Case Investigations

Mobile Surveillance

Background Investigations/Background Check

Family Law Support

Bodyguard Services

Worker's Compensation Fraud Investigations

Gather Evidence

Interviewing Witnesses

Specialized Investigations

Counter Surveillance/Surveillance Investigative Services

Security Services

Houston Bodyguards

Event Security

Technology Services

Civil Litigation Support in Houston, TX

Pre Marital and Infidelity Investigations

Asset Discovery

Related Services
Contact Our Houston Private Investigator Today
An assigned Houston Private Investigator can meet to discuss your case and your needs as soon as possible.
Call today to set up a free initial consultation for our investigative services. We'll give you a well written breakdown of our services and how we think we can help.
Your information is confidential and you decide how and if you would like to proceed with one of our associates and/or investigators.
Hiring A Houston Private Investigations Specialists
Like many of the investigators in Houston, some agencies charge outrageous prices and deliver little or no results.
ACES ensures our clients are treated like family throughout the entire process and our rates are very competitive.
Integrity and Professionalism
Our Houston private investigator team not only delivers what we promise but we also treat you with the integrity and professionalism that you deserve.
Associates At The Ready
Our private detective and private investigator Houston staff will meet with you and begin working your case immediately. Our associates are ready to start working for you and for you to become a satisfied client of ACES Private Investigations.
One of the Best in Texas

For almost eight years throughout Texas, ACES has been recognized as one of the top investigation firms in the state.
Our Houston private investigators pride themselves in being professional, discreet and reliable.
Delivering Results for Decades

Delivering results and making sure you're pleased with our services is the top priority for ACES. It doesn't matter whether it's a small case or a large one, we treat everyone equally.
We specialize in infidelity, surveillance, security, background checks, workman compensation fraud investigations, missing persons and skip tracing.
Contact us today for a free consultation on your case.
Our Private Detective Houston Costs
For almost eight years throughout Texas, ACES has been recognized as one of the top investigation firms in the state.
Our Houston private investigators pride themselves in being professional, discreet and reliable.
Our Private Detective Houston Costs
Rates for private detectives in Houston vary but those at ACES are certainly competitive and sometimes even better than other firms in the city.
Background checks and other clerical investigations can be completed for a set price.
Competitive Pricing
Check our record with the Better Business Bureau and then give us a call for a free initial consultation. We can work via an hourly rate or with an agreed upon flat rate in some instances.
We feel our prices are very competitive in the area. We have a retainer and our staff will complete your case in a timely manner.
Our Houston Private Investigator Office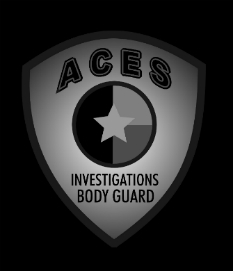 Why Hire A Houston Private Investigator?
37 reviews on
Jessica Hollinger
2023-01-21
10 out of 10 highly recommend! Thanks for everything!
What a great experience, they have an excellent team (Jacob Garza & Cayla Pelkey), going the extra mile for their clients! Thanks ACES!!
So happy that I decided to use ACES for a pre-employment background check. I called ACES twice on a Saturday morning, and both times the phone was quickly answered and my questions were answered. The process was very quick and I had the results in less than one hour. Henry was very helpful! Cannot recommend ACES enough. I will absolutely use ACES again!
guys, thank you so much from the Lerma Family Tom, Cayla, Jay y'all are awesome!
Lauren Sanchez
2022-10-18
The Aces team is very professional & experienced! Awesome service & very quick.
The Runninghoarse
2022-10-09
The Aces team was very professional. Their team was experienced and went out of their way to explain the details to me. I was extremely happy with the results.
Joseph Smreker
2022-10-08
Simply amazing! I cannot express in words how fast and professional they are. I needed to research some old information about myself and had been to several background websites like Intelius and BeenVerified, but none of them had the information I needed. These guys had a definite answer IN UNDER TEN MINUTES. Wholeheartedly recommended!
WinieiaAadNllfredo Torres
2022-09-18
These guys are amazing! Jacob, Tom, and the whole ACES staff did an amazing job finding out the facts and keeping us informed. Highly recommend. We tried other over priced firms. No comparison. Thank you ACES!
Good communication and gave me the results I needed. Couldn't ask for more.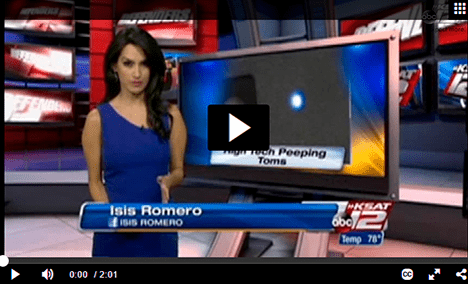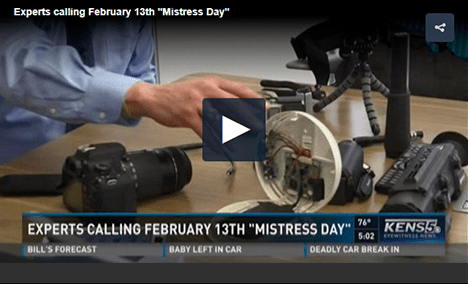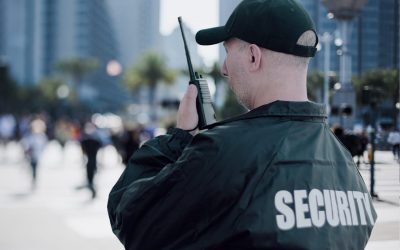 America's fourth largest city undoubtedly has a lot to offer in the way of employment opportunities. But have you ever considered a career as a security officer in Houston? The security field is one of the fastest growing industries in the United States, offering all...
Contact Our Houston Private Investigator Today