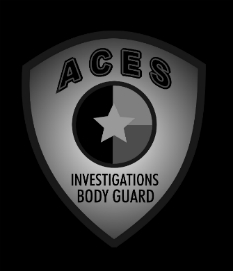 Houston Texas Private Investigator
ACES Private Investigations and Executive Protection is a full-service Houston Texas private investigator firm that originated in San Antonio. With offices throughout the state of Texas in Austin, Dallas, Rio Grande Valley, Corpus, and in Houston Texas ACES Private Investigations of Houston offers state to nationwide to assist our client.  A professional Houston Texas private investigator firm, licensed and bonded, more importantly, an executive service investigation firm that treats each client with confidentiality and professionalism.
ACES Private Investigations of Houston employs Ex- Military and Police Officers. We provide investigation services 24-7-365. With a wide variety of services, our Houston branch provides surveillance, workman compensation fraud, counter-surveillance, security, bodyguards, event security, and technology services. An assigned Houston Texas Private Investigator can meet with you to discuss your case and needs ASAP.
Hiring A Houston Texas Private Investigator
Like many of the investigators in Houston, some agencies charge outrageous prices and deliver little or no results. ACES ensures our clients are treated like family throughout the entire process and our rates are very competitive.
Here at Aces Private Investigations, we not only deliver but treat you with the utmost care, integrity and professionalism that you so deserve. Our investigators will meet with you and begin working your case immediately.
For almost 8 years throughout the State of Texas, ACES has been recognized as one of the top Investigation Firms in the State. We pride ourselves in being professional, discreet, and reliable. Delivering results and making sure our clients are pleased with their services is our top priority. It doesn't matter whether it is a small case or a large case, we treat our clients equally. We specialize in infidelity, surveillance, security, background checks, workman compensation fraud investigations, missing persons, and skip tracing. Contact us today for a free consultation on your case.